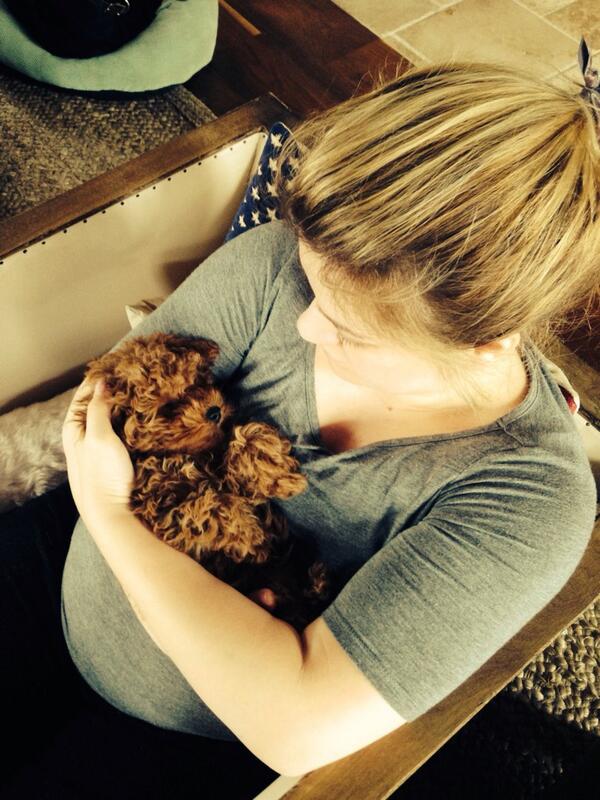 Kelly Clarkson stepped out over Easter weekend and showed off her baby bump for the first time since December. An onlooker commented that "Kelly looked to be six or seven months pregnant and seemed happy and was laughing and joking with friends and playing with the children."
In January, Kelly announced on Twitter that she was having a baby girl:
We just found out we're having a girl officially! I knew it! Only a girl could cause this much drama with all this vomiting ha!

— Kelly Clarkson (@kelly_clarkson) January 20, 2014
The May 5th print edition of Star magazine says that Kelly was really excited to get pregnant, but she has been plagued with morning sickness and is extremely uncomfortable with her pregnant body, rarely leaving her Nashville home. On the Today show in November, she said:
"I don't know why they call it morning sickness because it's like all day and all night."
Kelly just celebrated her 32nd birthday on April 24th.